9H-LDC Extreme Paint Protection
superior paint protection
with self healing abilities
Lifetime warranty on all New Vehicles. 5 Years on used vehicles 5 years on new marine craft & up to 3 on used.
Extreme is Always Dry's thickest and top end coating. Once applied can only be wet sanded to remove. THATS TUFF!
Up to 7 Microns of self healing, watch the heat of the sun heal those daily marks away.
Great for the environment, only a simple Ph Neutral wash is required to maintain the surface coated.
9H-LDC Extreme is dual composite ceramic glass coating. 9H-LDC is an anti-static, weather resistant, hydrophobic, ultra-hard coat that shines and protects your vehicle like nothing else.
It works on a molecular level to transform the surface; once applied it forms a super strong chemical bond, cross-linking during the curing process. Once treated, your vehicle will repel water, contaminants, and it will maintain a highly reflective shine.
9H-LDC EXTREME - BENEFITS
Protection without compromise
Permanent Chemical Bond
7 Microns thick
12 Microns thick when applied with 9H LDC Pro
Self-healing properties*
Extreme scratch resistance
Extreme beading/Self-cleaning effect
UV and chemical and thermal resistance
Enhances Color Depth & adds highly reflective shine
Limited availability-Strictly professional use only
9H-LDC Pro + 9H-LDC Extreme = Best Protection money can buy!
Ultra Durable- Lifetime warranty *
*It offers a lifetime warranty on new vehicles, 5 years on used vehicle.
* 5 years on a new marine craft and up to 3 years on a used craft.
*Ability to repair fine surface scratches
Always Dry offers a lifetime warranty on new vehicles, 5 years on a used vehicle and 5 years on a new marine craft.
Excellent service, professional, Very Satisfied. you will be happy & staff have over 2 decades of experience.
I have been a car enthusiast my whole life, never have I experienced a product as good as this. From my Harley to F Truck. They literally look like glass. Quality product!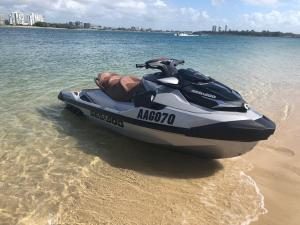 Protection
How to wash your PWC Do you have a PWC? Its a pleasure craft you have invested in so you should be taking care of
Read More »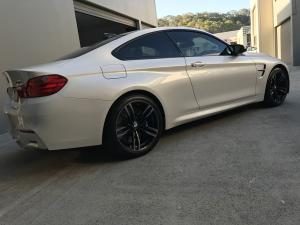 Protection
What is a quick detail spray? Why should you be using 9H LDC Light? Your vehicle and marine crafts exterior are the first things you
Read More »
Paint Protection Without Compromise