MOTOR + MARINE
PAINT PROTECTION
LIFESTYLE STONE
& GLASS PROTECTION

LIFETIME WARRANTY

Less then 30 day old?
Receive Always Dry lifetime warranty.
New Marine Craft 5 Years
Used Vehicle up to 5 Years

EXCEPTIONAL DURABILITY

Bird poo and water stains are two of the highest complaints within the industry.
These elements are no match for a Always Dry coated surface.

SCRATCH RESISTANCE

Our USA made ceramic will provide an extra layer of protection from the elements. Resistant against swirl marks and light scratches.

UV & CHEMICAL PROOF

UV and weather resistance, the surface is protected from fading.
Keep your investment newer for longer, whilst maximising your resale value.
Paint protection with 5-star reviews at a fraction of the dealership cost
Experience world class USA made and tested products. A vehicle, home or marine craft is usually the second largest expense one will incur during one's lifetime. Unfortunately, it is a depreciating asset that is quite expensive, to begin with, so protecting one's new asset is essential.
Nothing compares to the dramatic, flawless shine of a brand new finish. But in reality, it rarely lasts. When the appearance of any surface looks older, more scratched and worn out than it actually is, both pride and resale value are lost. A high quality and durable paint protection absorbs the damage that would typically be caused directly on the paint or surface. Thus, the surface coated stays protected and will retain its value longer.
However, not all ceramic protection products are the same. Protectants on the market today offer only some or limited amount of protection and do not provide lasting durability without a 3-6 month reapplication. A product that protects from bird poo, UV Rays, acid rain, road salt, rust, offers scratch protection, a lasting shine, requires less maintenance and has a self-cleaning effect is obviously worth more than the one that just gives a temporary shine. Always Dry is a permanent paint and surface protection backed with a National warranty.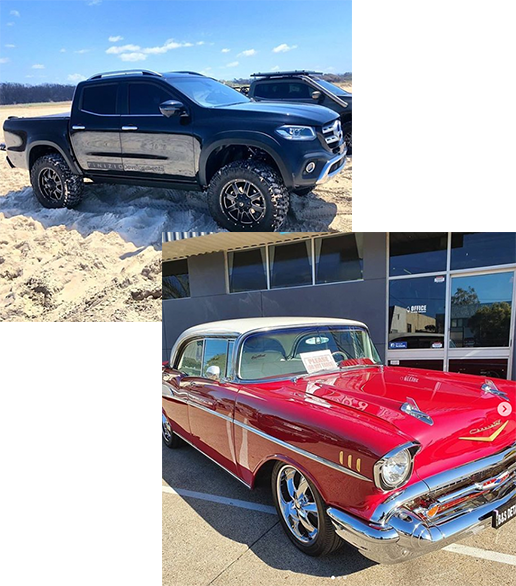 Benefits


Protection without compromise