PROTECT YOUR HOME & FURNISHINGS AGAINST PERMANENT DAMAGE WITH OUR NANO TECH COATINGS
PROTECTION FOR YOUR STONE BENCHTOPS, GLASS SURFACES, FABRIC + LEATHER
General wear and tear, UV damage, and liquid spills are common place in all of our homes. Without proper protection you risk permanent damage, loss of value, and thousands of dollars in cost for replacement. Our ceramic coatings  help protect your home assets against permanent damage, whilst reducing the required time and effort for cleaning. From stone benchtops, glass fences and surfaces, to fabric and leather sofas. We help keep the value in your home assets.
PROTECT FROM

LIQUIDS & SPILLS
REDUCE CLEANING
COSTS + EFFORT

EXTEND LIFE OF

FURNISHINGS
UV PROTECTION
TO STOP FADING

WATCH OUR PRODUCTS IN ACTION
See Stone Pro Tech Results
Repels liquids and keeps fabrics dryer
Protects fabrics against against stains and dirt build up
Extends fabric life
Long-lasting washable protection
Alcohol based forumla for deeper penetration
Maintains breathability of fabrics
Resistant to breakdown from UV fading
Protects leather against stains and dirt build upExtends leather life by keeping it cleaner for longer
Alcohol based formula for deeper penetration and quickdrying timeMaintains breathability of leatherHelps to prevent cracking
UV resistant to protect against fading

Strengthens the surface
Resistance to damage
Extreme protection against stains and chemical etching
Creates a sealed surfaces
Will not change the appearance
Allows the stone to breath naturally
Durable surface that won't harbour bacteria or odours
Routine cleaning made easier
water, oil and graffiti resistant 
Suitable for both interior and exterior applications 
Optically clear and will not flake, peel or yellow
Save money, chemicals and cleaner

Commercial grade

Can also be used on glass pool fencing and splash backs
PROFESSIONAL APPLICATION ONLY
Fantastic friendly and experienced team! Great service with top quality products and highly recommend!
After investing in a new kitchen, the Always Dry team came and sealed it. Cleaning has never been easier and our white stone tops are still white years later, not a stain in sight. Have and will continue to recommend the products and service. 5 STARS, 10 if I could
Paint Protection Without Compromise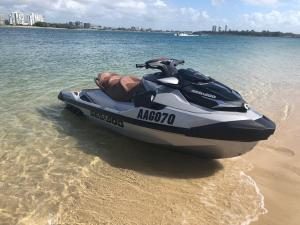 Protection
How to wash your PWC Do you have a PWC? Its a pleasure craft you have invested in so you should be taking care of
Read More »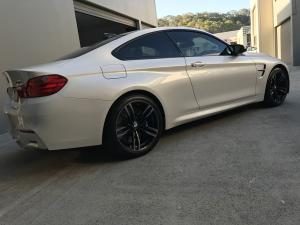 Protection
What is a quick detail spray? Why should you be using 9H LDC Light? Your vehicle and marine crafts exterior are the first things you
Read More »