Are you looking at purchasing a Matte vehicle and worried how to keep its finish looking good after it leaves the dealership? Or  Are you buying a new Matte vehicle and the dealership has advised they can't offer paint protection?
9H LDC Pro can coat matte finishes and back it with a warranty.
We can coat matte surfaces without changing the Finish.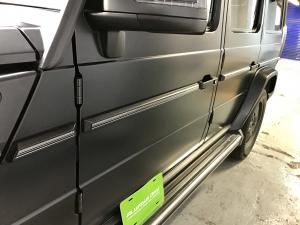 Why Buy Paint Protection?
It is the most expensive and most impressive part of your vehicle, Most importantly, it is the single largest factor while selecting a vehicle. Make, Model, Motor, even price all take a back seat when it comes to quality and colour of your vehicle's finish. Nothing compares to the dramatic, flawless shine of a brand new paint finish. But in reality, it rarely lasts the life of a vehicle. When a vehicle looks older, more scratched and worn than it is, both pride and resale value are lost.
Today's Automotive industry has adapted new VOC free (Ozone depleting toxic chemicals) eco-friendly water based technology. Although great for our environment, these new environmentally-friendly paints are much softer and scratch easily. Thus, paint protection is needed now more than ever before.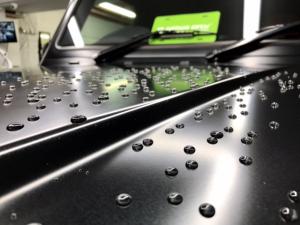 Always Dry knows the vehicle purchase you are making is an investment, we are here to help protect and prolong the new car feeling.
Our whole product range is applied by top trained industry specific professionals. Whether you are purchasing a complete package to provide the ultimate protection for your vehicle or have a specific package designed to suit your lifestyle, you are safe in knowing the Always Dry product range is backed by warranty.